Retirement, Investment, & Insurance Services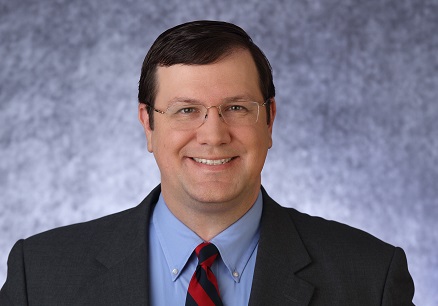 Welcome to clients and prospective clients! After more than 20 years in the financial services industry, I started my own independent financial planning practice with one simple goal in mind: to serve, not to sell. It sounds simple and it should be common, but sadly it is not. Many of the major firms talk a good game, saying their mission is to serve the client's interest above their own, but fail to deliver.
For example, most firms recruit financial advisors, not for their expertise or experience, but instead, seek out those who are great at sales and already have a wealthy social network to market to. If you work with these firms as a "small" investor, you are less of a priority to the firm and are often treated as such. It's likely that, unless you reach out, you may never talk to your financial advisor. Instead, your account is assigned to a less experienced junior advisor or an assistant. It's less likely that your customer service needs, such as phone calls and emails, get returned in a timely manner, if at all. Through the use of production quotas, many firms build a pay structure which incentivizes their advisors to sell high commission products. How can someone in that position have anything but their own interests in mind?
As an independent Certified Financial Planner™, I'm not bound by any of that. Instead, here's what you get when you work with me:
Competency – As a Certified Financial Planner™, I've passed the rigorous educational, ethical, and experience requirements necessary to earn the CFP designation. Furthermore, according to the CFP board, fewer than 20% of financial professionals are awarded the Certified Financial Planner™ designation.
Communication – Most phone calls and emails returned or acknowledged same-day and the response comes from me, your personal Certified Financial Planner™ (not an assistant or junior advisor).
Compensation – Most of the work I perform for clients is available on a fee-basis (either as a percent of assets under management or on a fee-for-service basis) and is structured this way to reduce conflicts of interest. While I do offer products and services that are available on a commission basis, my use of them is limited. Which compensation arrangement is appropriate differs from client to client, but I strive to match clients with the most cost effective arrangement and to mitigate and disclose any Conflicts of Interest. For more information, click here to view LifeMark's Customer Relationship Summary.
Flexible Meeting Options – Phone, videoconference, and house call appointments are all available in order to work with your schedule and availability.
Access to High Quality Money Managers – As a Registered Representative and Investment Advisory Representative of LifeMark Securities Corp. (an independent Broker/Dealer), I can offer my clients access to some of the best money managers available including Vanguard, Black Rock, T. Rowe Price, PIMCO, Morningstar, and Invesco. The list goes on and on.
Community Involvement – I am proud serve the community that my family and I call home. I not only serve as Treasurer for the Caravel Academy PTC, but also volunteer as a coach for Canal Little League. In addition, I am proud to sponsor local organizations and events such as Canal Little League and the Odessa Brewfest.
For more information regarding my services, click here. Or, to schedule a complementary phone consultation, click here. While I am physically located in Bear, DE, I am accepting clients in PA, DE, and MD.