Financial Planning & Investment Services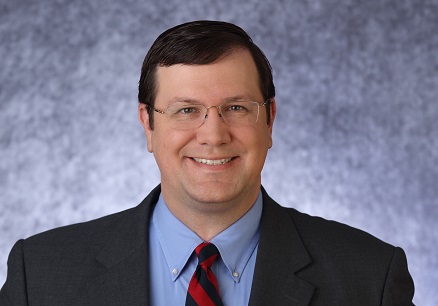 David is a Certified Financial Planner™ based in Bear, Delaware. For nearly 20 years David has helped indivduals, families and small business owners plan their retirement, save for college, reduce debt, and realize their financial goals. People are inundated with financial advice, not all of it accurate or good. As an independent financial adviser, David is able to provide advice and solutions that best fit your needs.
Unlike many financial advisors, David does not have investment minimums. He often works with clients who are seeking advice independent of asset management services. Retirement planning, budgeting, debt reduction, planning for college, getting started with investing, and portfolio second opinions are just a few examples. These services are available for a modest hourly fee or flat fee-per-project. Call (302) 688-6820 for an estimate.
Get answers to important questions including:
Is my portfolio appropriate for my risk tolerance and time horizon?
I just changed jobs. How do I rollover my old 401k?
When should my spouse and I claim Social Security retirement benefits?
How long will my retirement savings last?
Am I saving enough for retirement?
Which 529 College Savings plan is right for my child(ren) and how much should I contribute?
I have this old life insurance policy or annuity. Should I keep it?
What are my options regarding Long-Term Care insurance?
I know I should be investing for my future. How do I get started?
I inherited an IRA or 401(k). Now what?
Is a Roth IRA right for me?
I just got divorced and received a QDRO entitling me to a portion of my spouse's retirement account. What are my options?
Should I set up a Simple IRA, SEP IRA, or 401k for my small business?
I have life insurance through work. Should I have more?
I just turned 70 1/2. What do I need to know about Required Minimum Distributions?
I'm planning to retire before the age of 59 1/2. How do I avoid Federal early withdrawal penalties?
I got promoted. What adjustments should I make to my budget and savings goals?
Service area includes all of Delaware, Pennsylvania, and Maryland.
Hours are by appointment and may include evenings and weekends to suit your busy schedule. Meet in the comfort of your home or place of business. Other convenient meeting options include phone appointments and video conferencing. Please call (302) 668-6820 to schedule your consultation.
Finally, David believes informed clients make the best clients. He invites you to explore his site where you will find articles and calculators covering a variety of financial topics. Please visit as often as you like. Content is updated regularly.